This episode will show the simplicity, power and expandability of a great webmail application named Squirrelmail, check you hard drive with badblocks, the little extra that will help you evaluate the damage on your existing harddrive.
I. Web applications : Squirrelmail
SquirrelMail is a standards-based webmail package written in PHP. It includes built-in pure PHP support for the IMAP and SMTP protocols, and all pages render in pure HTML 4.0 (with no JavaScript required) for maximum compatibility across browsers. It has very few requirements and is very easy to configure and install. SquirrelMail has all the functionality you would want from an email client, including strong MIME support, address books, and folder manipulation.
SquirrelMail is an interface to your organization's email system through the web. It has all the functionality you would want from an email client, including strong support for attachments, address books, calendar and folders.
II. The little extra : badblocks
badblocks is used to search for bad blocks on a device (usually a disk partition). device is the spe‐cial file corresponding to the device (e.g /dev/hdc1). last-block is the last block to be checked; if it is not specified, the last block on the device is used as a default. start-block is an optional parameter specifying the starting block number for the test, which allows the testing to start in the middle of the disk. If it is not specified the first block on the disk is used as a default.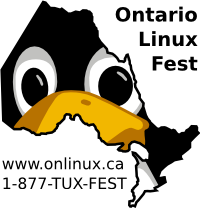 music from The Lascivious Biddies on music.podshow.com
theme from Brand New Sin on music.podshow.com
beer on this episode : Chimay Bleue